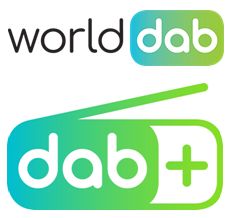 T DAB Digital Audio Broadcasting Is Making Progress
The digitization of society does not bypass a traditional area such as audio– and radio in particular. The development of DAB+ digital radio is the key focus of the WorldDAB Forum, which supports all related areas - technical, standardization, information and marketing, as well as helping initiate amendments to European legislation on radio receivers. The Slovakian Research Institute of Posts and Telecommunications in Banská Bystrica (VÚS), as an organization also engaged in research in the field of terrestrial digital audio and video broadcasting, cooperates with this Forum, particularly regarding updates related to the development of digital radio in Slovakia.

The current state of T-DAB in Europe and other countries around the world was at the heart of the WorldDAB Forum's annual General Assembly, held virtually at the start of November. Topics included the future of DAB+ broadcasting in Europe and beyond, market initiatives related to DAB and the future of digital radio in the car. This event took place on November 3 2020 and was also attended by a representative of the VÚS. All presentations are available on the WorldDAB YouTube channel. From our perspective, the presentation of the Director General of Czech Radio regarding the current state and future plans for the digitization of radio in the Czech Republic was particularly stimulating. In the Czech Republic, 95 % of the population is currently covered by DAB+ services. Czech Radio broadcasts all 23 of its programmes digitally and is preparing others.

With regard to the projects addressed at VÚS, the contribution of the EBU representative on the future role of 5G for audio broadcasters was also interesting, taking into account business models and existing technologies.
11th September 2020, VUS